Roof Tarping Services
If your roof becomes damaged from strong winds or a bad storm, it is important to prevent further damage to your home and your belongings with a roof tarp.

Trust the Professionals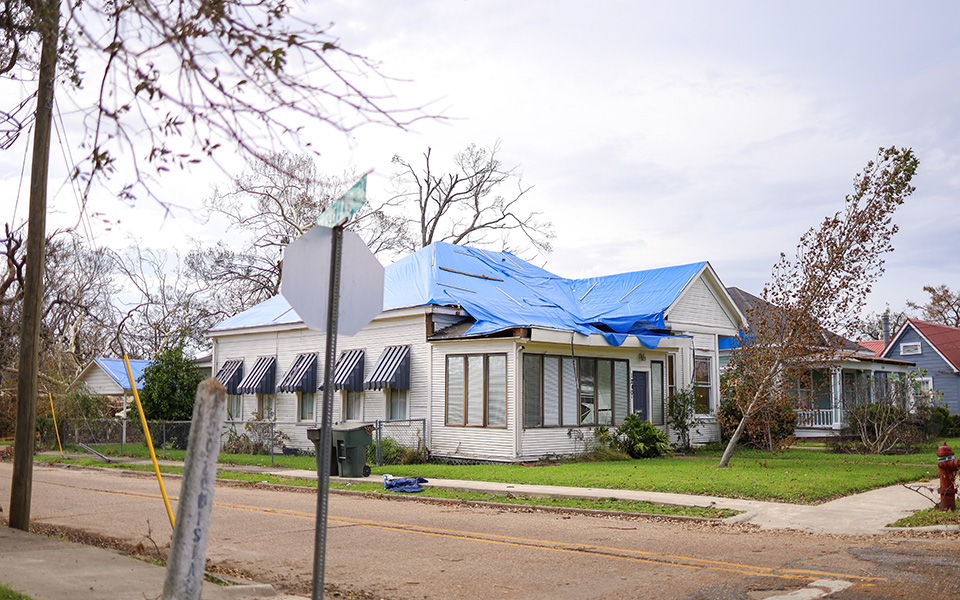 You might be tempted to waterproof a damaged roof yourself. Don't put yourself in harm's way by standing on a damaged roof without the right equipment and training. A major storm can cause loose shingles, and wet or damaged roofs put you at risk of slipping, tripping, or falling through. Save valuable time and money and put your mind at ease by calling on us to get the job done right the first time at a price that's fair. The accomplished team at J&R Restoration has the experience and resources to properly examine and waterproof your roof until we can work toward a permanent solution.
How J&R Restoration Can Help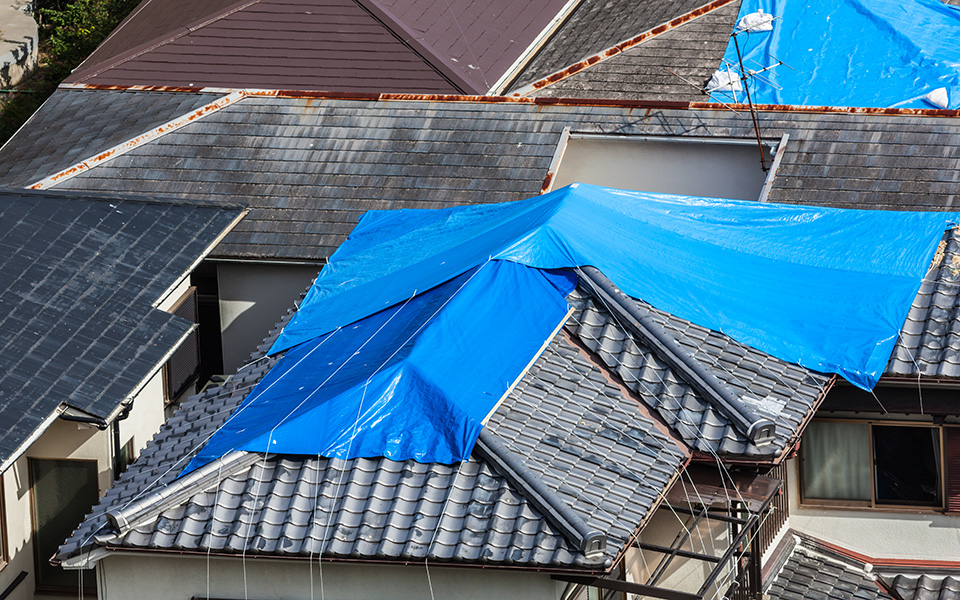 Our experienced team will first inspect the roof to assess which areas need a tarp. We will examine the roof and all areas of damage to determine the quality and size of the tarp needed to protect your home. Choosing the correct size is crucial for preventing rain or snow from entering your home. Based on the timing of your roof repair and the threat of inclement weather, we will discuss with you the quality of the tarp that will best suit your needs. We will ensure any loose debris, shingles, and nails are removed before and after service, to prevent additional damage and clogged gutters.
Do You Need a Roof Tarp?
An adequately secured roof tarp shields your home from rain, or wind and can prevent missing shingles and holes from becoming leaks. Some homeowner insurance policies require you to take proactive measures to prevent your roof and home from incurring further damage. Your insurance company may refuse coverage on additional damage even after covering the cost of the initial damage. Protect your valued possessions and your pocketbook by allowing us to provide a temporary solution to your damaged roof.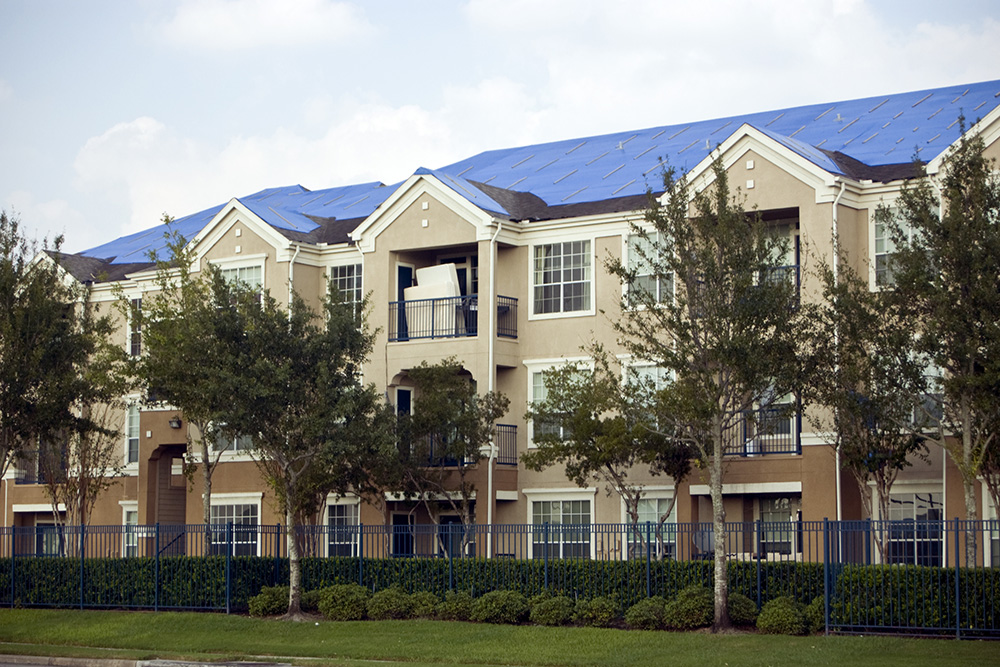 Call J&R Restoration- The Expert In Your Corner
At J&R Restoration, your complete satisfaction is our goal, and we know a leaking or damaged roof cannot wait. If in good condition, a properly installed tarp free of rips or tears can remain in place for several months. However, it is essential to remember that a roof tarp is still a temporary solution. Whether you are in need of an emergency solution or a permanent fix, our qualified team can swiftly and professionally repair the impacted areas to keep your home protected and safe from further damage