Water & Flood Damage Restoration
Flooding or Water Damage never comes at a good time. If it is not treated quickly and properly other issues such as mold growth can quickly take hold.

With our 24/7 emergency water removal & drying services, our trained technicians will do everything possible to make sure they arrive promptly and start minimizing damages as soon as possible.
Contact us today for a complementary visual home assessment. (561)674-2332
Complete Structural Drying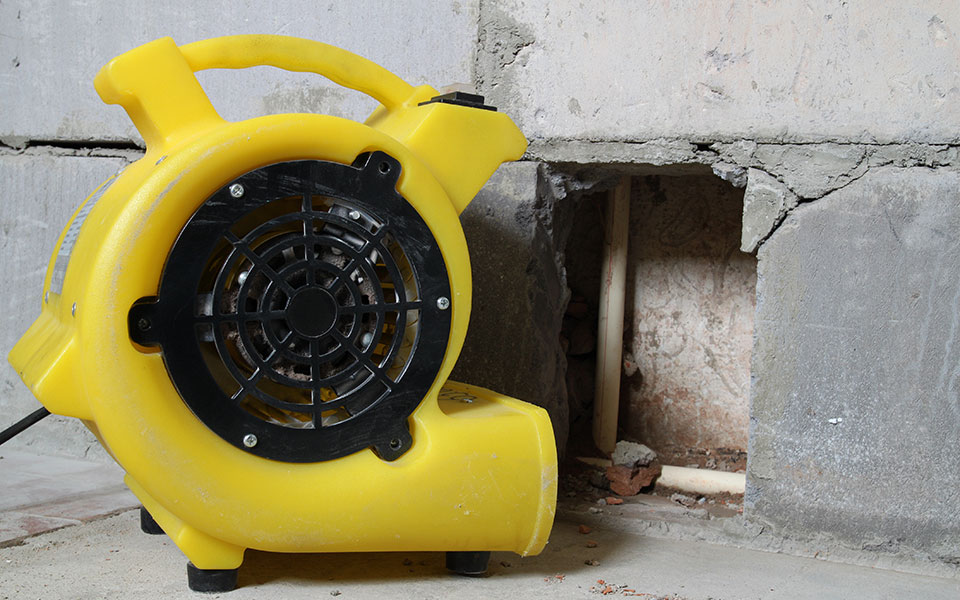 Our Water restoration team will give every square inch of your property our full attention, care, and needed drying capabilities. We use industrial-sized dehumidifiers and specialized high-speed air moving machines that will dry all effected material and or areas. If you're in a panic because a sudden flood or small water leak, we have you covered.
With our water mitigation services we can help prevent further damage, such as mold growth. Structural drying is a prominent focus in property restoration. From big floods to even small window leaks this process can help minimize damages and get you back to running your life the way you are used to.
Moisture & Leak Detection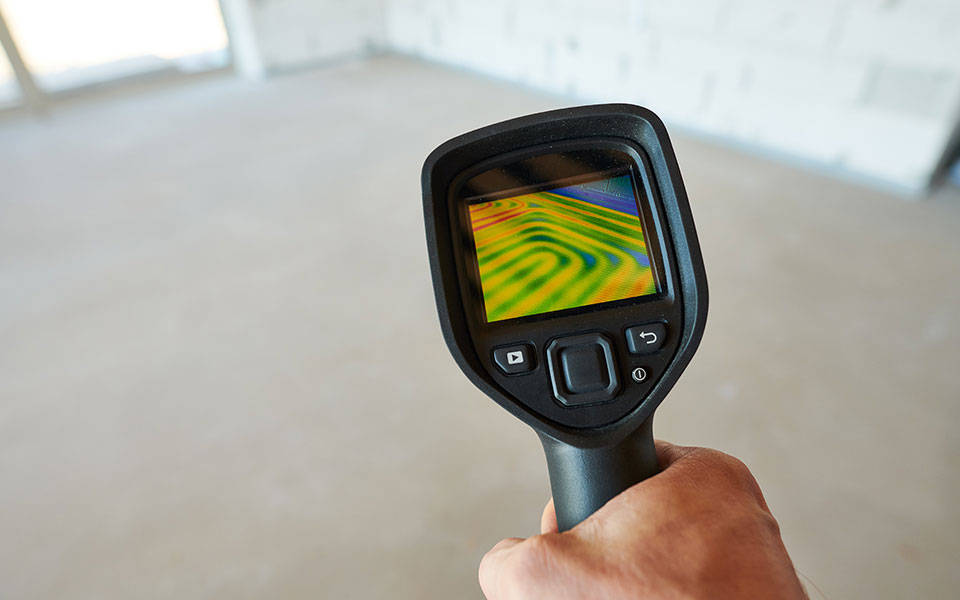 Using of infrared cameras, moisture meters, hygrometers, and other specialized devices of moisture detection, J & R Restoration will find all traces of moisture throughout your home, property, or business. Our water mitigation services are done with highly efficient equipment that quickly removes large or small quantities of water & or moisture in short periods of time.
Water Damage Repair And Restoration
Water damage can affect everything from the roof to the floors, weakening the structural integrity of your home over time and also providing an ideal environment for mold to start growing.
That's why it's important to detect water leaks right away before they cause a tremendous amount of damage, and to call in a professional for water damage repair and restoration before the problem becomes much worse.
How To Detect Water Damage In Your Home
Water damage in a home can be caused by different things, some of which include roof leaks, burst pipes, plumbing leaks, clogged drains, and AC overflows.
Some tips and tricks come in handy when trying to identify the presence of water damage in your home. Here's how to detect a leak or water damage in different parts of your home:
Walls: Water damage is readily visible on walls and ceilings. Once they become soaked, there will a lot of visible water stains on the walls. An area on the wall that has been affected by water damage is often characterized by peeling/bubbling paint, and or a swollen appearance and softness. Your window and door frames can also be affected by water damage, and they should be checked regularly and properly sealed.
Floors: Water can sometimes soak into your home floor and ultimately damage it. This damage does not affect just one particular floor type. Virtually all flooring materials can be affected by water damage if the subfloor is wooden and the water reaches it, the entire floor will need to be dried or removed immediately. What you should be on the lookout for is warping or buckling of the flooring material. Water damage on floors can also be identified by damp carpets and rugs or a damp smell around the house.
Outside Your Home. Check the roof for any cracked or missing shingles. A puddle around the house might also be the result of broken pipe passing under the ground.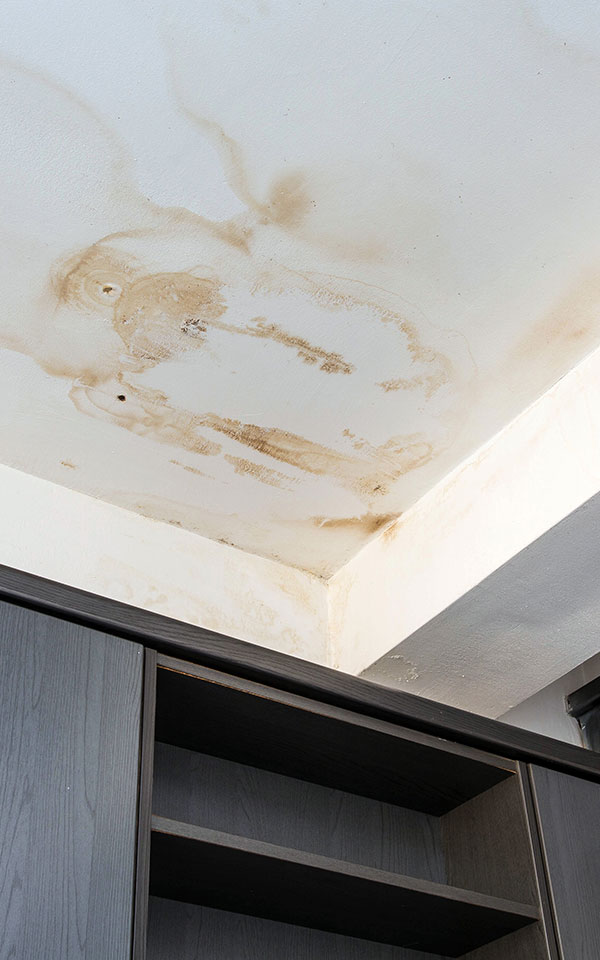 Need help with an emergency? We are available 24/7 to take your call.
Common Causes Of Water Damage
Many different factors can contribute to the formation of home water damage. Being aware of some of these causes will help you prevent a full-blown water damage disaster in your home by allowing you to call a professional right away if there's a problem. Some the most common causes are: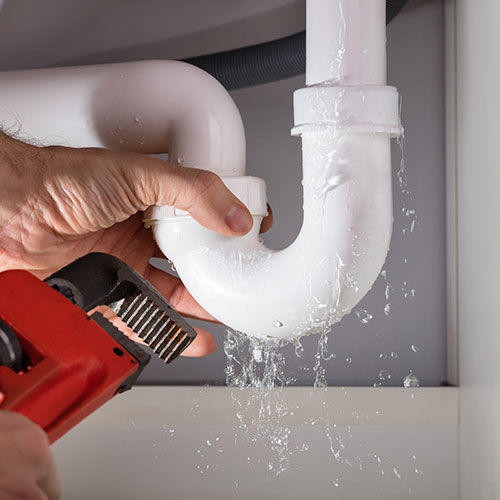 Broken or Leaking Water Pipes
Broken or leaking water pipes is the most common cause of water damage. It also causes the most damage. Water pipes are liable to break when they are not buried deep enough in the ground or when the pressure becomes too much inside of them. Trees with vigorous roots are also capable of puncturing or strangling water pipes.
Also, when pipes become old and weak, they can break on their own. A burst water pipe outside the home can cause puddles around your home's foundation depending on the location of the pipe, and this in turn can cause water damage to your home. Pipes that burst inside your home can cause water damage to your floors, walls and other building material.
Unprofessional Plumbing
When home plumbing projects are done poorly, they can get worse over time. Most of the leaks that occur inside the home or business are a result of faulty pipe connections. These can also be noticed at different places in the home, such the faulty pipe connection under the kitchen or bathroom sink. This kind of leak is capable of soaking the cabinets.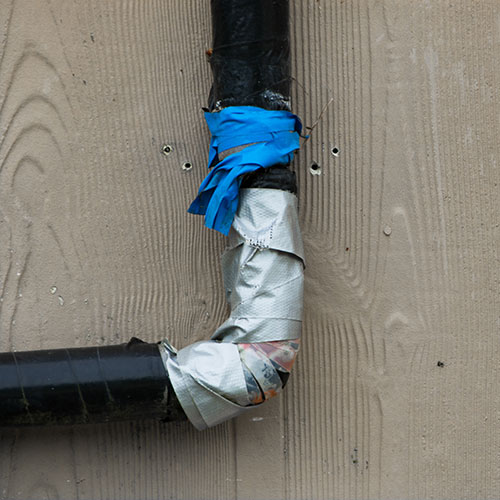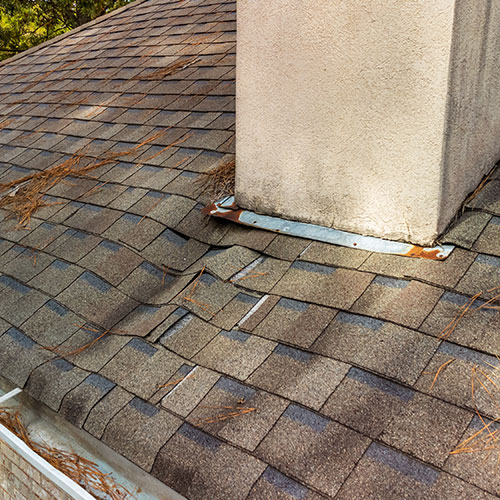 Roof Damage
Water can collect and form a mini-pool on top of the roof. If there is no effective drainage system to help remove the water from the roof, the water will accumulate and become a weight on the roof. This weight is sometimes enough to lead to a roof breakage or leakage. Broken or old shingles can also allow water to trickle in, which can go all the way to the ceilings or walls in time. Rotted out plywood is one of the ways that water can intrude into your home.
Damaged Sprinkler System
Some modern structures come with sprinklers that are used in the case of a fire outbreak. Sometimes these sprinklers, buried inside the walls, can leak and soak the walls.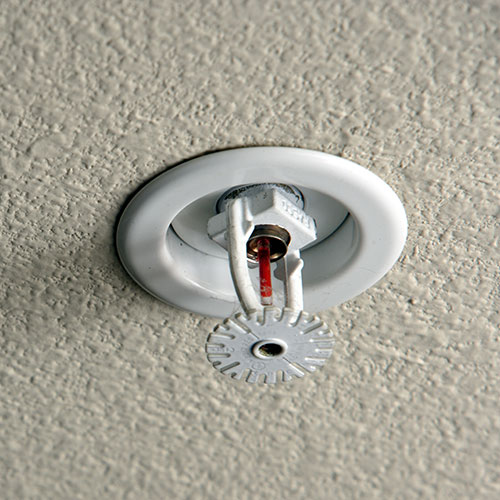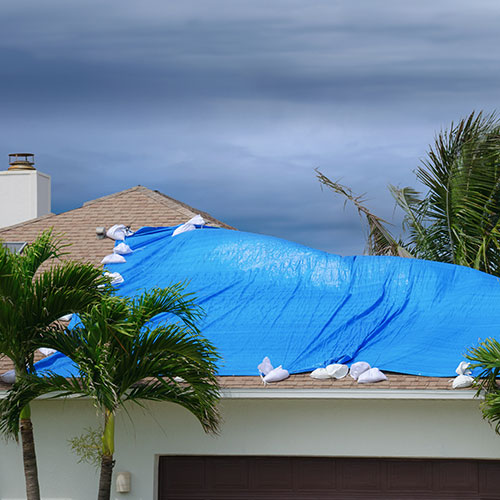 Nature
Nature can sometimes contribute to water damage in a home. This happens mostly when there have been no measures put in place to control the effect of disasters such as hurricanes, tornados, strong winds, storms and floods.
How To Prevent Water Damage From Occurring In Your Home
There are simple measures that can be taken to prevent water damage in a home. Some of these will help you out:
1
Clean gutters regularly to prevent the accumulation of debris, which will clog the gutter and cause water to accumulate around your home's foundation instead of sending it down the drain pipe and away from your home.
2
Switch off the main water supply to the house when water will not be in use for a long time. As long as it is off, water will not leak from any broken pipe or drip from faucets.
3
You can install a water detector in your home. This device gives out an alarm whenever it comes in contact with any form of moisture building up in the house. It is best installed near sump pumps, water pipes and toilets.
4
It is good that you always know the water pressure in your home, because excessive pressure mostly leads to pipe breakage. You can mount a pressure gauge on any faucet in your home to get a reading. It is best to call a professional if the readings exceed 100 psi.
5
Promptly repair any damage to your roof to prevent water from entering via broken shingles or other roof damage.
Hiring Water Damage Repair And Restoration Professionals
J & R Restoration has experienced and trained staff that will help you carry out water damage assessments and restoration process. With utilizing the most advanced state-of-the-art tools including laser/infrared imaging our staff will insure that your home is mitigated promptly and with the best care. J & R Restoration can handle the entire job from start to finish, including working directly with your insurance company. Need help with water damage? Don't hesitate to give J & R Restoration a call at (561) 674-2332.
"*" indicates required fields